Map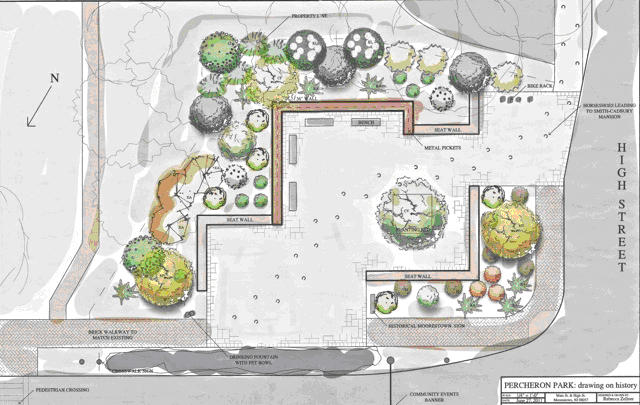 Design of Percheron Park donated by Rebecca Zellner. Fabrication and installation of the temporary sign courtesy of NW Sign Industries.
That's the plan! The photos below show where we were in 2008 when Ward's Station stood on the property, and where we are today. Click here for a Google Map satellite view.
1 High Street with Ward's Station
1 High Street Today
Click here for a slide show with more photos of Percheron Park as it looks today. You can see we have a bit of work ahead of us. To become involved in this community-wide effort, contact Friends of Percheron Park at percheronpark@gmail.com.
Donations accepted on our Contribute page or mail:
Friends of Percheron Park, P.O. Box 153, Moorestown, NJ 08057